Turkey and the United States will aim to smooth out a series of disagreements between the NATO allies when the Turkish foreign minister visits Washington this week. But expectations that outstanding issues can be resolved are low.
Mevlut Cavusoglu departs on Tuesday for a meeting on Wednesday with U.S. counterpart Antony Blinken on a rare visit by a top Turkish official. U.S. President Joe Biden 's administration has kept its distance from Turkey because of President Recep Tayyip Erdogan 's increasingly authoritarian direction and policies curbing rights and freedoms.
Positioned at the crossroads between East and West, Turkey remains strategically important for Washington. Last year, the Turkish government helped broker a crucial agreement between Russia and Ukraine that allowed millions of tons of Ukrainian grain to be transported to world markets, averting a food crisis amid the war.
NATO allies, however, frequently find themselves at odds over a number of issues, with the biggest disputes centering on Turkey's purchase of Russian-made missiles and American support for Kurdish militants in Syria.
The acquisition of the S-400 air defense system in 2017 led to sanctions and Turkey being removed from the development program for the next-generation F-35 fighter plane. After losing out on the F-35, Ankara is currently trying to restock its F-16 fleet. But the deal faces opposition in Congress.
PENTAGON ISSUES WARNING AFTER TURKISH AIRSTRIKES THREATEN AMERICAN TROOPS IN SYRIA
Cavusoglu sounded confident this week that the deal for the purchase of 40 F-16 jets as well as technology for the update of its existing fleet would overcome congressional hurdles.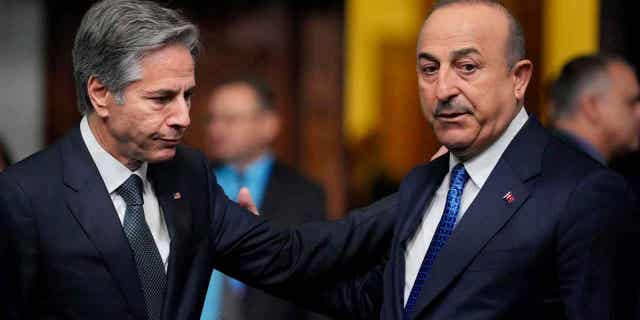 "We have reached
…
Read the rest
Read more