He's living the pirate king dream.
"Wealth, fame, power. Gol D. Roger, the King of the Pirates, attained everything this world has to offer. And so, many men head for the Grand Line to find the great treasure he left behind, the One Piece. The world has truly entered a Great Pirate Era!"
Netflix's One Piece live action series is set to premiere later this year. While you're waiting for all the episodes to be released on the streaming platform, why not go on an epic adventure, just like Monkey D. Luffy live action actor Inaki Godoy recently did?
The 19-year-old Mexican actor surprised One Piece fans after announcing on his Instagram account that he is going away on a grand trip around the Caribbean sea.
---
---
To fully immerse himself in the Netflix role, Luffy live action actor Inaki Godoy tries method acting by going on a lengthy voyage at sea
Inaki boarded a ship set to sail around the Caribbean, a sea of the Atlantic Ocean bounded by Mexico and Central America. However, the actor will not be traveling for leisure — instead, he will become a part of the ship's crew, where he will learn how to cook and clean. The most challenging part?
"It will be up to us to get to the next island," he wrote on his Instagram.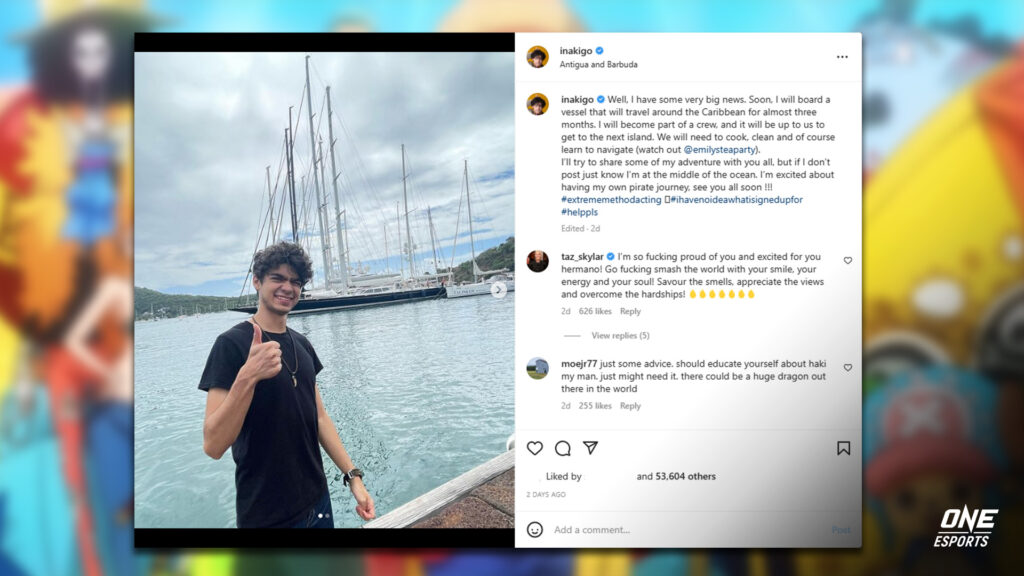 To fully inhabit his role as the pirate Luffy in Netflix's live-action series, Inaki is trying to do method acting. This is an approach to a role where actors try
…
Read the rest
Read more