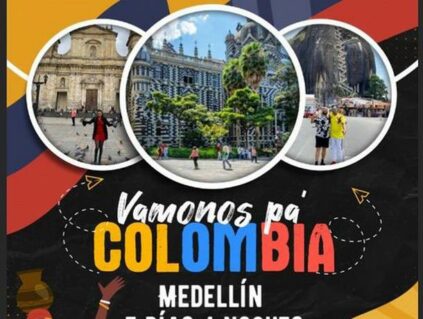 The new digital era offers many opportunities for small businesses, but criminals also take advantage of this great opening.
The episode that a couple had at the time of buying a tour package, where they would visit streets and cities of Colombia, was tainted by a scam.
Maciel Liriano and her husband, Jhorman Jesus Martinez Fernandez, reported the alleged crime committed by the company Almeno SRL, which published and sold tourist "dreams" in various countries, where at least 64 people are currently affected, according to Listin Diario.
"My husband's and my trip, for our anniversary, did not take place because of these swindlers," they said.
Liriano explained that in April 2022, with the collaboration of her partner, she bought a travel package to celebrate the anniversary of their marriage union in Colombia, which would be in October 2022.
Offered a package.
The company, belonging to Franklin Almonte, called "Almeno S.R.L.," offered her a vacation package to Medellin, where they would have lodging, flight and transportation, at a cost of US$ 836.
Regarding the monetary part, the young woman detailed that the payment was divided in three stages. "In the first one I gave a little less than 50% to reserve the package, then, in May, my partner went personally to the office and made the second payment and the last one in September."
Liriano indicated that days before the "big day," the company had not yet confirmed the flight, accommodations and details.
…
Read the rest
Read more