They had warded off the French. Given the Americans a bloody nose. And is now taking an expansionist China head-on.
Does it ring a bell? Surely, yes.
It's a hilly land with dense tropical forests — a country that once lent its name to a slogan that shook the streets of a city thousands of kilometres away in a different country. 
Vietnam, situated on the eastern part of mainland Southeast Asia, is a land of stunning beauty but it was its politics of defiance — which had found resonance among communists in Kolkata — that got this writer hooked. So, when my childhood buddy, Chris, invited me over, I couldn't say no and hopped on to the next flight out to explore the charms of his country, my first foreign trip since the pandemic shut the world down two years back.
The first impressions of a new visitor

The energy of a growing city is palpable, from the moment one lands at the Tan Son Nhat International Airport in Saigon, now known as Ho Chi Minh City. Vietnamese airports are chock-a-block with flyers, young and old, while the streets are packed with people sitting on tiny stools, enjoying Pho, the popular beef noodle soup served at roadside stalls and eateries across the country.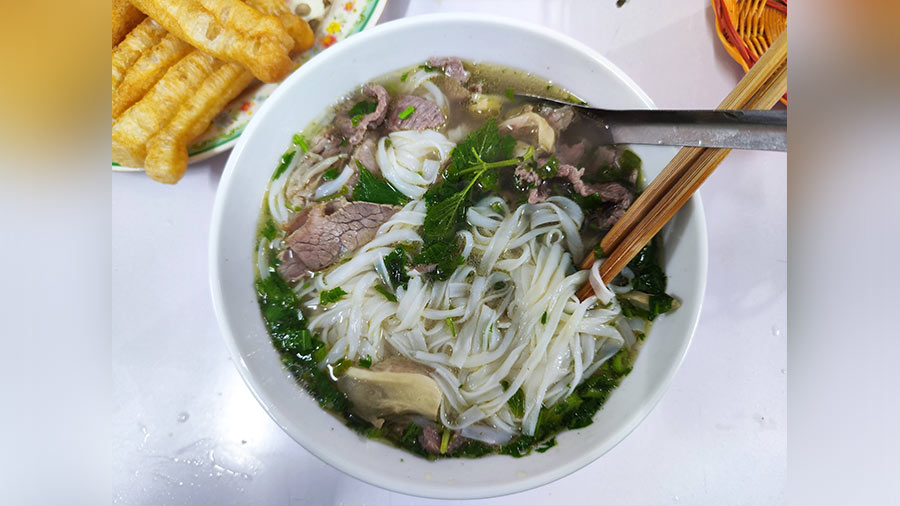 A bowl of Pho
The first impression for a new visitor is that of a bustling city. And then there is its name, Ho Chi Minh, that takes you back in time to the 1960s and the 1970s. A time when this city would reverberate with the slogan, "Tomar Naam, Amar Naam (your name, my name), Vietnam, Vietnam." That sense of identification, which went beyond geographical boundaries, might not have happened without this man, Ho Chi Minh, one of the most influential communist leaders of
…
Read the rest
Read more