LOUISVILLE, Ky. (WDRB) — The people who served our country during World War II are known as "the greatest generation," and eight veterans from that time period took part in Honor Flight Bluegrass last week. 
Including World War II veteran, Lee Smith. While his time in the service didn't go as planned, his dedication to the military had led him on an adventurous path.
In 1943, at 19 years old, Smith decided it was his time to enlist.
"Nineteen years old, 20 years old, you are invincible," Smith said. "It isn't gonna happen to you, it's gonna happen to the guy next door."
Smith chose the Army Air Corps. He could recall taking his first plane ride at just eight years old, and fell in love.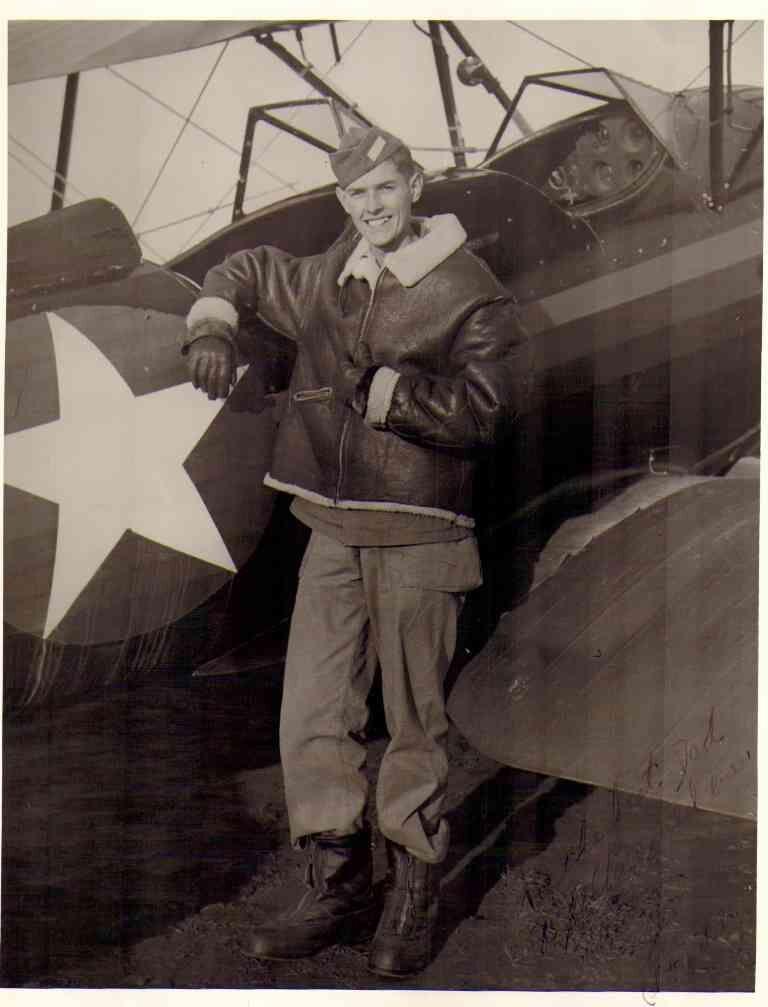 "I wasn't really mad at anybody, but I wanted to fly planes," he said.
The United States had already been fighting in World War II for about two years.
"I knew the war was going on if I didn't, I would have been drafted maybe handed a rifle and told the enemy is that way," Smith said.
Wanting to be like his older brother, a Navy Pilot who was stationed in South Pacific, flying made the most sense.
"Well things don't always go the way you want them," Smith said. "I got scarlet fever and I was in the Army hospital for about five weeks."
By the time Smith was released, his class already shipped off to their assignments.
Smith bounced from base to base in Texas, Wisconsin and Illinois. Until landing in Boca Raton, Florida, in Radio Detection and Ranging School, also known as radar.
"I was trained what was known as counter measures, now it's electronic warfare, but at the time it was to defeat German radar," he said.
But as Smith finished that training, and got his diploma, that was it.
"They had no room for me, at that point I never got overseas," said Smith.
Smith was honorably discharged and moved on to a decades-long career in advertising on the West Coast.
"People I knew at that time came back with medals, I cam back with medals," said Smith. "I got diplomas, you don't pin those on your uniform."
While he admits, adverting and the Army don't have a lot of crossover, it never stopped his love and admiration for the the Air Corps.
When he had the chance to join fellow veterans on Honor Flight Bluegrass, he jumped on it. Excited to surround himself with fellow World War II veterans, who walked the same path as him.
"To see the monuments is okay, but to be with the people," Smith said.
But after all that time spent in training and active duty, then racing to beat deadlines in the advertising business, Lee said he missed out on one thing.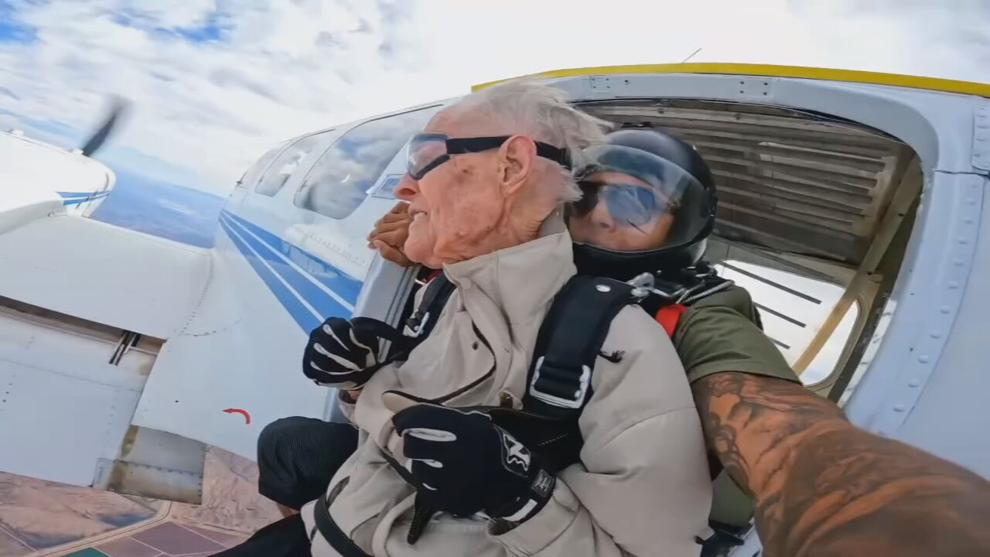 "Except we didn't jump out of an airplane, and that was something I wanted to do for 70 years, I didn't finish the story," Smith said.
Until last year. Strapped up to a former Navy Seal, Smith finally took the plunge at 96 years old in Arizona.
"It was fun, I thought it was a lot of fun, I don't think my son appreciated that," Smith said.
After all the daredevil acts, decades-long advertising career, years of volunteering, and his time as a Sgt. in the Army Air Corps, Smith looked back on his time serving the country as the best years of his life.
Related stories: 
Copyright 2022 WDRB Media. All Rights Reserved.
Related Posts