KIAWAH ISLAND — He came. He prayed. He biked. He played. And now, President Joe Biden's South Carolina summer vacation is nearly over.
After a few quiet days on Kiawah Island, Biden will leave the serenity of the Lowcountry behind on Aug. 16, making his way back to Washington to sign the Inflation Reduction Act into law, the White House announced.
Air traffic over Charleston will be restricted around lunchtime Aug. 16, starting at 11:15 a.m. and ending at 12:45 p.m., according an advisory from the Federal Aviation Administration.
But first lady Jill Biden will remain in the Palmetto State a while longer.
On the day she was set to return to Washington with her husband on Aug. 16, Jill Biden tested positive for COVID-19 and was experiencing "mild symptoms," the White House announced. 
She has been prescribed the antiviral drug Paxlovid and will isolate at the vacation home on Kiawah Island for at least five days, her spokeswoman said in a statement.
Much like his arrival last week, the president's departure is not expected to disrupt commercial flights at Charleston International Airport in North Charleston, an airport spokesman said. He encouraged passengers to be sure to check their airline for flight information.
When Biden and his family landed in the Charleston area Aug. 10 they touched down at Charleston Air Force Base in Air Force One. The Bidens then boarded the presidential helicopter, which took the family to Charleston Executive Airport on Johns Island.
Biden's six-day sojourn to the Palmetto State was a low-key trip for the president. He stayed with his family on Kiawah, a gated community known for its private beach and famous golf resort about 26 miles southwest of Charleston.
South Carolina, and especially Charleston, hold both political and personal significance for Biden. South Carolina is where his 2020 presidential campaign turned around when his decisive 2020 primary victory helped secure the Democratic Party's presidential nomination.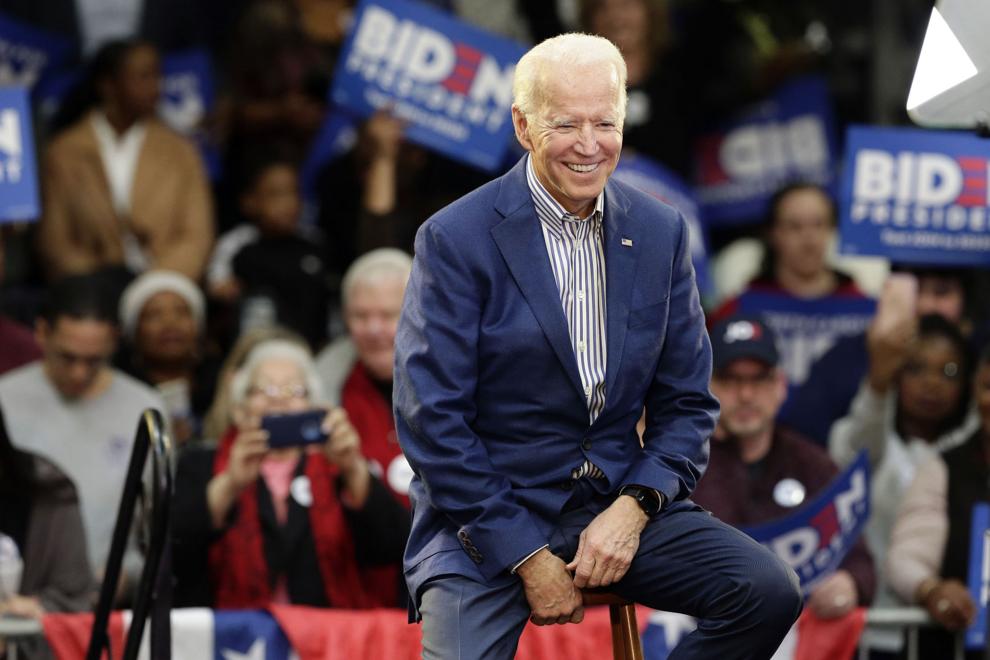 The last time Biden vacationed in Charleston was in 2015 after his son Beau Biden died of brain cancer at the age of 46. In his 2017 memoir, "Promise Me, Dad," Biden wrote about how he could feel his son's presence on Kiawah Island when he biked by a spot they had once visited together.
During this trip, Biden held no public events and made just two brief appearances. He waved to the cameras Saturday evening after he and his son, Hunter Biden, attended Mass at Holy Spirit Catholic Church on Johns Island. 
The only time Biden took questions from reporters was Aug. 14, when he enjoyed a morning bike ride with his family along the beach.
When a reporter shouted to ask for a comment about the FBI search of former President Donald Trump's residence in Florida, Biden responded: "How ya doing?"
During the bike ride, Biden stopped to take photos with beachgoers and bent down to interact with a toddler who held up three fingers as the president talked to her.
While Biden's exit is not expected to impact air travel, his departure could impact traffic in the Charleston area.
Officials with the state Highway Patrol and the Charleston County Sheriff's Office said that only federal officials can provide information on potential road closures, citing security concerns.
However, both agencies are encouraging motorists to follow the direction of law enforcement in case of any road closures, be it from a presidential motorcade or otherwise. 
After stopping in Washington to sign the legislation, Biden is expected to travel back home to Wilmington, Delaware, for the rest of the week, according to Federal Aviation Administration advisories. Air traffic over Wilmington will be restricted starting at 11:30 a.m. Aug. 16 until about 9 p.m. Aug. 20. 
Reach Caitlin Byrd at 843-998-5404 and follow her on Twitter @MaryCaitlinByrd.
Related Posts