Fancy yourself the king of the holiday hack? Every time January rolls around, the more tactful full-time workers amongst us start to think about how they can maximise their standard 20 days of paid annual leave and stretch it out with the best annual leave dates. 2023 will be no different, and if you work it correctly you're looking at turning your 20 days of paid leave into a 48-day vacation. Not a consecutive 48 days, of course, but 48 days in total throughout the calendar year.
In 2019, Contiki did the quick math to find out you could stretch your allocated leave to a total of 42 days, which was a revelation for those who wanted to spend as much time as possible overseas without undershooting their work obligations.
For 2022, the team at Finder one-upped the idea of the annual leave hack, revealing that if you play your cards exactly right (and you live in certain Australian states) you could turn 20 days of annual leave into potentially 58 days… without taking a single day of unpaid leave. They did cheat a bit though, counting the New Year's period from 2021-2022.
---
---
Here, we've only considered the 2023 calendar year and the public holidays like Australia Day, Queen's Birthday and Good Friday, so the annual travel hack starts late January.
---
Best Annual Leave Dates 2023 – Table Of Contents
---
How To Maximise Annual Leave In 2023
Take note of the best annual leave dates and book your time off accordingly. Remember, your colleagues are going to be reading this too so consider this a race. First look through the full 2023 public holiday schedule for Australia and think about how you can make your public holidays longer. Taking annual leave never felt so good.
20 days is the legal minimum amount of annual leave for your average full-time employee in Australia working Monday to Friday.
Here's exactly what days you need to book to dial in those best annual leave dates and make leave in Australia work for you. No annual leave loading is necessary and you don't even have to worry about the accrual rate for annual leave.
---
Best Annual Leave Dates To Take In 2023
January 2023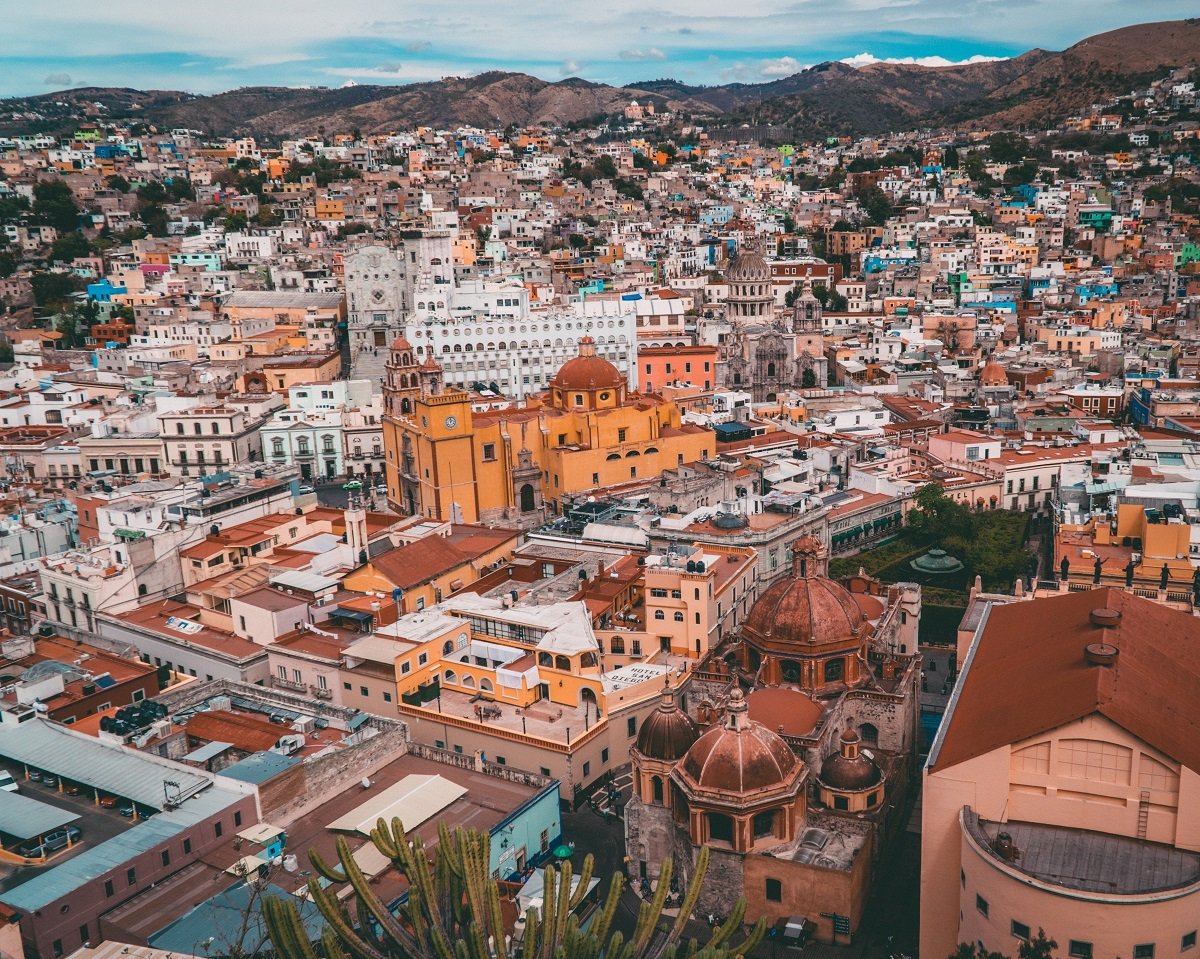 Annual leave spent: 4 days
Total time off: 9 days
The best way to end the first month of the year is with a long, leisurely stretch of nine days of obligation-free vacation for the measly cost of 4 days of your annual leave. Not bad at all. You'd just need to work around the January 26 public holiday, which in 2023 is a Thursday, and take some time off either side. Here's how it works.
We've bolded the dates that you need to book leave for.
---
---
Saturday January 21
Sunday January 22
Monday January 23
Tuesday January 24
Wednesday January 25
Thursday January 26 (Australia Day)
Friday January 27
Saturday January 28
Sunday January 29
Where to go?
Thailand – It's peak season in Thailand at the start of the year, but the end of January is actually a really great time to go. Temperatures hover between mid 20s and mid 30s and all the chaos of the New Year's period is dying down. Bangkok is never more alive than at the start of the year.
Mexico – The heart of dry season without the rampant tourism of Spring Break in February. You'll score some good deals and the temperature is fine around this time. Perfecto.
Tokyo – Sure, it's cold, but January is actually a great time to go to Tokyo. You don't have to the chaos of Spring Blossom season to navigate, plus if you to move around Japan it's also a great time to head to Hokkaido with the Chitose Shikotsu Ice Festival kicking off late January.
Salt Lake City & Park City – One word: Sundance. One of the most iconic film festivals in the world runs in late January and the dates align perfectly. If you've always wanted to get amongst some Hollywood parties, this is your best chance, and you'll get to feel superior to your mates when you see all the year's best movies months in advance.
---
April 2023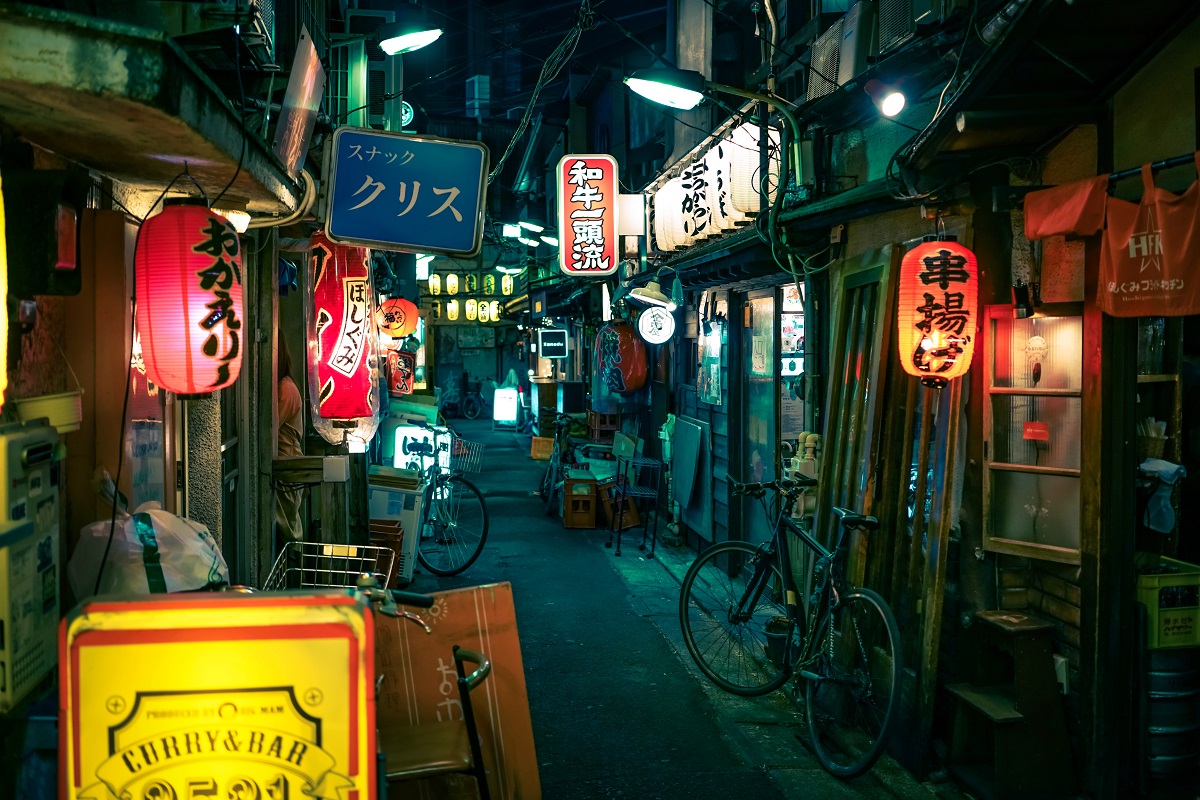 Annual leave spent: 8 days
Total time off: 19 days
This is the big one for the best annual leave dates. Take Just eight days of leave and you've got 19 days to play around with. That's not consecutive but broken into two different blocks so it's a great way to head off on two short trips in one month without the guilt. That'll taste just as good as any Easter egg.
As above, we've bolded the days you need to take off to make it work.
Saturday April 2
Sunday April 3
Monday April 3
Tuesday April 4
Wednesday April 5
Thursday April 6
Friday April 7 (Good Friday)
Saturday April 8
Sunday April 9
Monday April 10 (Easter Monday)
Saturday April 22
Sunday April 22
Monday April 24
Tuesday April 25 (Anzac Day)
Wednesday April 26
Thursday April 27
Friday April 28
Saturday April 29
Sunday April 30
Note that if you live in Queensland, Monday May 1 is also a public holiday. Follow that annual leave hack for the second block and you've got a total of 10 days of leave. That's 20 days in total across April.
Where to go?
Tokyo – We're bringing up Tokyo again. Not just because one of the world's greatest cities opening its borders is a very exciting prospect, but because April is really the most exciting time to go. Sure, it's expensive. This is Cherry Blossom season we're talking about. You'll never see the city more alive. Plus the weather is nice and temperate – cold but not overly so, going down smoother than a highball at Bar High Five backed up with some late-night ramen in Ginza.
Paris – April is warm, not crowded and absolutely heaving with things to do in Paris. The city of romance really comes alive during this month, priming the city for the following few months of over-tourism with a bit of calm.
Seoul – It's spring in Seoul and South Korea's most exciting city has plenty to offer from the bars of rowdy Hongdae to the arts and culture of Seongsu-don. Seoul is still criminally underrated when it comes to Asian cities frequented by Aussie travellers, so help change that when you got that extended annual leave locked in.
Chicago – Heading across to the US for a short trip makes more sense than doing the same for Europe. You've surely scratched L.A and New York City off your list more than a few times so pay attention so of the other big cities. Chicago can be expensive to visit if you're heading there between July and October, so April is a good way to see one of America's finest spots without feeling like you've compromised. Just bring your appetite – Chicago has some of the best restaurants in the country. Just make sure to stuff your suitcase full of Garret popcorn for the office back home – that'll take the sting out of your absence.
---
June 2023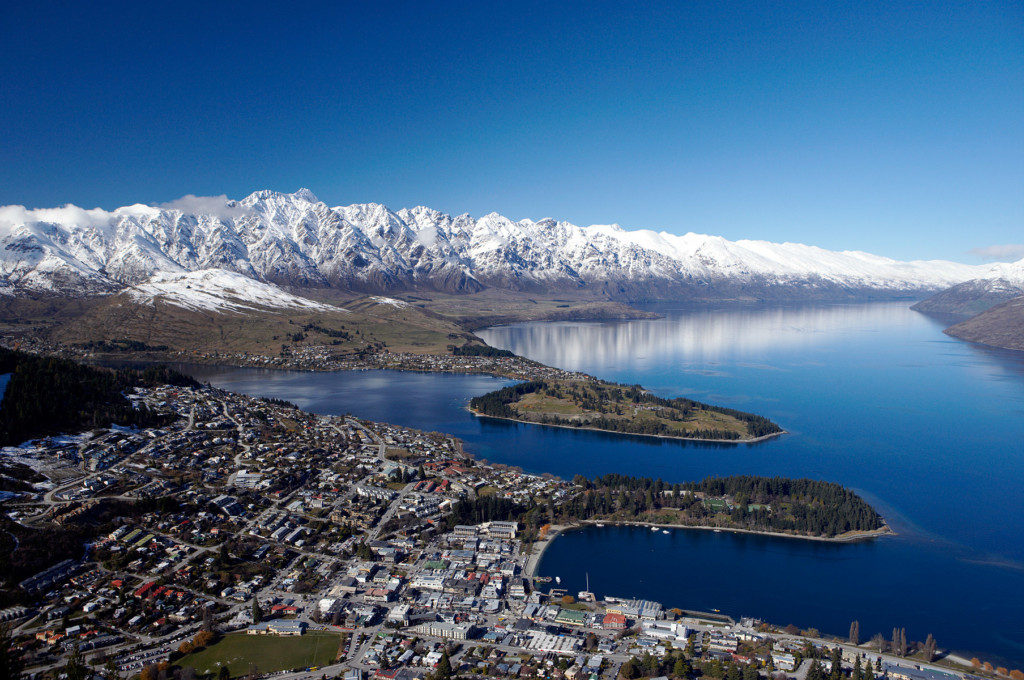 Annual leave spent: 5 days
Total time off: 10 days
Queensland and Western Australia will miss out on this specific annual leave hack, but the rest of Australia has got the Queen's (Monarch's) Birthday to thank for this. May her soul rest in peace.
---
---
That being said, if you're in Queensland then just apply the below to October 2 instead. If you're over in Western Australia, then your Monarch's Birthday public holiday falls on September 25. That's idea lfor either state, since late September to mid-October is a great time to head to Europe and enjoy cities like Rome, Florence, Berlin and Prague without the crowds.
Friday June 9
Saturday June 10
Sunday June 11
Monday June 12 (Monarch's Birthday)
Tuesday June 13
Wednesday June 14
Thursday June 15
Friday June 16
Saturday June 17
Sunday June 18
Where to go?
Queenstown – Ski season kicks off mid-June so if you want feel like shredding some powder without the crowds then this should be a good bet. You're taking a risk here as you're not going into the heart of ski season in July and August, but to make up for it you'll generally find prices are kept quite low and more coveted hotels like QT Queenstown and The Carlin are easier to book.
Northern Territory – If you want to keep it local then there are few better places to be in Australia to be in June than Northern Territory. This is when dry season really shows its worth, so use it to take a helicopter pub crawl around Darwin, visit the beautiful Tiwi Islands and take advantage of the temperate climate by spending a few days in Arnhem Land.
Vancouver – Vancouver is packed with some great festivals in June, especially for anyone who loves craft beer and a bit of jazz. One of Canada's greatest cities is starting to get warm around this time, and it's ideal if you want to get outdoors and roll around in Stanley Park and get your steps in at the Grouse Grind. Just make sure to get some of those incredible pulled pork pancakes at The Red Wagon and check out the unforgettable (and highly underrated) Museum of Anthropology at the University of British Columbia.
---
December 2023 – January 2024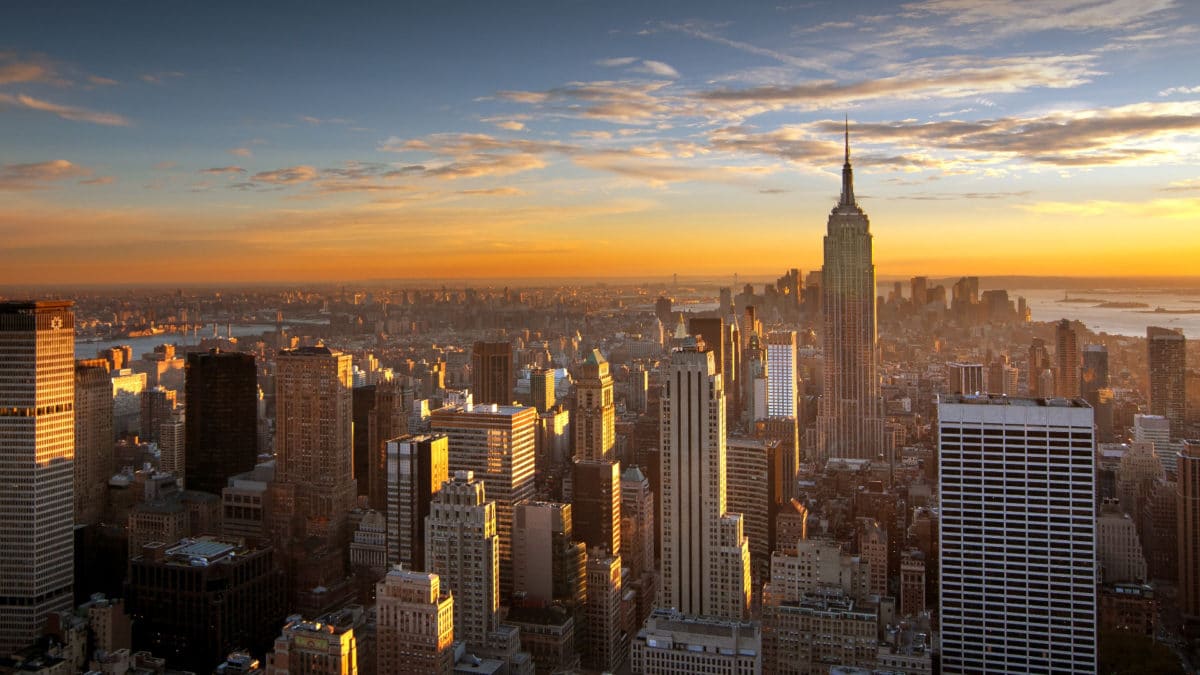 Annual leave spent: 3 days
Total time off: 10 days
You've made it to the end of the year and watched all your colleagues beat you to the punch when it comes to the best annual leave dates. Time for you to maximise your annual leave to get some much-needed R&R in over the holiday season, turning three days of annual leave into 10 days off.
That being said, you're more than likely to get even more time off if you work in an industry that isn't completely backward. That is, if your boss has also given you the option to start the working year on Monday January 8 fresh, motivated and ready to nail those KPIs.
Saturday December 23
Sunday December 24
Monday December 25 (Christmas Day)
Tuesday December 26 (Boxing Day)
Wednesday December 27
Thursday December 28
Friday December 29
Saturday December 30
Sunday December 31 (New Year's Eve)
Monday January 1 (New Year's Day)
Where to go?
Las Vegas – Yeah, this will be a spicy one. If you haven't already scratched the Vegas F1 off your list earlier in the year, then leave the city of sin for the holiday period. It's banging over New Year's and is absolutely one of the most exciting places in the world comes New Year's Eve. It's either that or convince one of your mates to have his bucks in Vegas (can confirm – damn good time) if you want to have the quintessential Sin City experience.
Venice – Loud, colourful, cold. Yeah, it gets pretty chilly in this Italian gem at the end of the year but if you can withstand the low temperatures then you'd be wise to take the missus here. A romantic boat dinner? Fireworks from St Mark's Square? Classic date king behaviour.
New York City – New York for Christmas and New Year's? Fuhgeddaboudit. You know you've been wanting to tick this experience off your bucket list for quite some time, and if that box still needs one big check next to it then this will be as good a time as any. You would have earned it by this point. And if you've been watching your colleagues travel all year, surely you've saved up quite a bit to justify it as well.
Related Posts